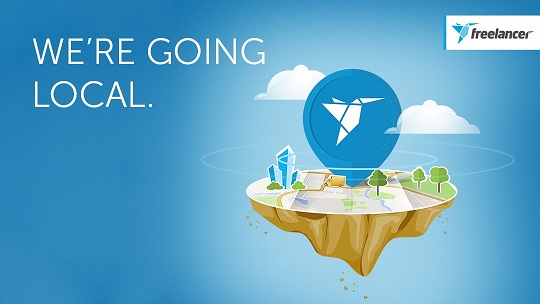 Get Jobs Free and Earn Money
Search Engine Optimization Services (SEO)
SEO
Search engine optimization is the process of promoting Web pages or sites on a search engine or a directory so that the most relevant sites or pages are displayed first in the search results for a particular keyword or keyword phrase query.
Our company uses specific software and human skills to register and supervise the positions and SEO of our client's sites. We submit manually to the most important search engines and directories, to ensure the best quality of placement as the characteristics of each search engine can be taken individually into consideration. We constantly obtain information about industry trends through varies channels, such as organizations, newsletters, etc. to stay up-to-date with the changes of the international search engine market. We provide quality results.

We are experts in search engine optimization. Search engine optimization is a lengthy process, not only as it can take several months until a site can be listed in the natural / organic search results.
Web Development

We Develop websites. Web development is a broad term for any activity to developing a web site for the World Wide Web or an internet. This can include web design, web content development and web server configuration. However, among web professionals, "web development" usually refers only to the non-design aspects of building web sites, e.g. writing markup and coding. Web development can range from developing the simplest static single page of plain text to the most complex web-based internet applications or social network services.

Web Design

Count on our experience in design and development for the success of their businesses. We work with top designers to offer the most professional and economical solutions in the market.



Graphic Design


We design logos, corporate identity, catalogs, magazines, cards, brochures, envelopes, and much more, always seeking that our customers can communicate their projects with clarity, distinction and strength.




Website redesigns

Website renewal from time to time is essential for your customers to see that your company is dynamic. This way, your customers will have a positive image of your company and will attract and retain new customers.
Web Maintenance
We offer a maintenance service of high quality either for sites where the information does not change very often to big portals where they have to be kept constantly updated.
Layouts / Templates
Mock Websites that meet the standards. If you give us a design in image format we convert it to web format. Also we create templates for content managers.
Freelance Work:
Join, Get job free and earn money Visit here: https://www.freelancer.com/get/saeedgondal

I am working as

freelancer at home

and earn money.

Freelancer Website

have provided over 7 million projects online, now it is starting working in all local area throughout the world. Tell

Freelancer

about yourself and it give you local jobs. Join

Freelancer Website

and earn money while sitting at home.